This is a list of the professionals we have worked with and trust.
Cakes And Desserts
Catering
Coordinators
Decor
Florist
Officiants
Make Up Artist
Photography
Videography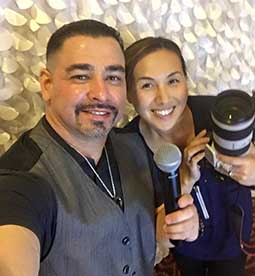 Gabe and Kaboo from Kaboo Photography
If you need help with any of these area's, we would be happy to refer a trusted professional. Check all that apply.