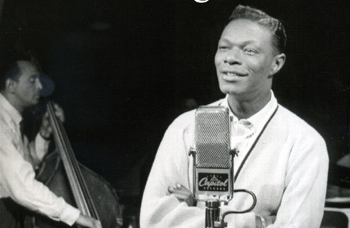 Two singular moments define your wedding day:  your vows and your first dance. Here's our top ten songs for your first dance.
Your first dance is a magical moment in your life.  You'll never forget it.  The song you select for us to play should be personal, meaningful, and nice and slow.
Song lyrics are especially important in a first dance.  Romance is the most popular theme.  From our experience, a number of songs leap out as the most popular over the years.  They are timeless.  We can play them by the original artist, which is most popular, or by any artist who ever covered the song.
Here's our top ten songs for your first dance to get you started.  Whatever you select, we'll have it … or we'll get it!
Here are our top ten songs for your first dance:
TOP FIRST DANCE SONG #10
A Thousand Years:  What a huge hit from the movie, "Twilight:  Breaking Dawn"  in 2011.  This song by Christina Perri has been viewed on YouTube a half a billion times.  That's billion with a 'B'!
TOP FIRST DANCE SONG #9
Amazed:  Most of the songs listed on this page have been field tested at weddings for half a century or more.  Lonestar released this hit in 1999, and it's a real winner for a first dance song.
TOP FIRST DANCE SONG #8
Can't Take My Eyes Off of You:  "You're just too good to be true, can't take my eyes off of you."  Even though this song was #2 on the Billboard charts way back in 1967, everyone knows those wonderful words.  Perfect for a first dance!  Even though this was a huge hit for Frank Valli and the Four Seasons, it has been covered by hundreds of major artists.  Take your pick!  We'll play it for you!
TOP FIRST DANCE SONG #7
I Only Have Eyes for You:  The sign of a good song is one that is a hit from one generation to the next.  This is one of those songs.  Written by Harry Warren and Al Dubin, it was a #2 hit in 1934; a #11 hit for The Flamingos in 1959; and a #1 hit for Art Garfunkel in 1975 in the UK.  The Flamingos version was ranked as the #157th greatest all-time song hit by Rolling Stone Magazine.  Like some of the other songs listed here, it features a memorable opening line:  "Are the stars out tonight?  I don't know if it's cloudy or bright.  Cuz I only have eyes for you, dear."
TOP FIRST DANCE SONG #6
Can't Help Falling in Love (with you):  One word is all that is necessary:  Elvis.
TOP FIRST DANCE SONG #5
Everything:  Michael Bublé gets away from his usual big band treatment of songs with this totally catchy, guitar driven love song.  Great melody.  Fun, romantic lyrics.  Looking for a lovely, happy song that you don't want to end?  Then "Everything" is for you.  What a great way to launch your new life!
TOP FIRST DANCE SONG #4
Unforgettable:  "Unforgettable, that's what you are, Unforgettable, though near or far, Like a song of love that clings to me, How the thought of you does things to me, Never before has someone been more Unforgettable in every way."  The only thing more perfect than these lyrics for your first dance are the exquisite vocals of Natalie and Nat King Cole.  This song is truly unforgettable on any list of top ten songs for your first dance.
TOP FIRST DANCE SONG #3
At Last:  What passion!  What romance!  DJs all over the country tell me how often brides request this song for the first dance.  The Etta James version from 1960 with its sweeping orchestration is the first choice of brides.  But you can't go wrong with Beyoncé's cover either.  The rich melody for this song was written by the ubiquitous Harry Warren, who also wrote "I Only Have Eyes for You," mentioned elsewhere in this blogpost.
TOP FIRST DANCE SONG #2
The Way You Look Tonight:   What an irresistible combination:  Frank Sinatra and lyrics like these, written by Dorothy Fields:  "Some day, when I'm awfully low, When the world is cold, I will feel a glow just thinking of you, And the way you look tonight."  Throw in Nelson Riddle's swinging arrangement and you have yourself a first dance moment you will relive with sweet dreams on your fiftieth wedding anniversary.  It's that good of a song, and you're that great of a couple.  Want to slow it down a bit?  Go with Michael Bublé's version.  Mellow.  Lovely.  Absolutely wonderful.
TOP FIRST DANCE SONG #1
As Time Goes By:  This song is truly timeless, no matter how much time goes by.  Although it was written in 1931, it became a big hit in 1942 when it was sung in the film, "Casablanca."  The American Film Institute ranked it the #2 all-time song from a movie.  There are some great covers of this song, including lush versions by Frank Sinatra and Peggy Lee.  Everyone knows and loves the opening lyrics:  "You must remember this, a kiss is still a kiss, a sigh is still a sigh.  The fundamental things apply as time goes by."
Have fun with these top ten songs for your first dance.  We'll make your first dance as magical as you ever dreamed it would be with romantic lighting and the professional MCing  the sets the stage … for you.