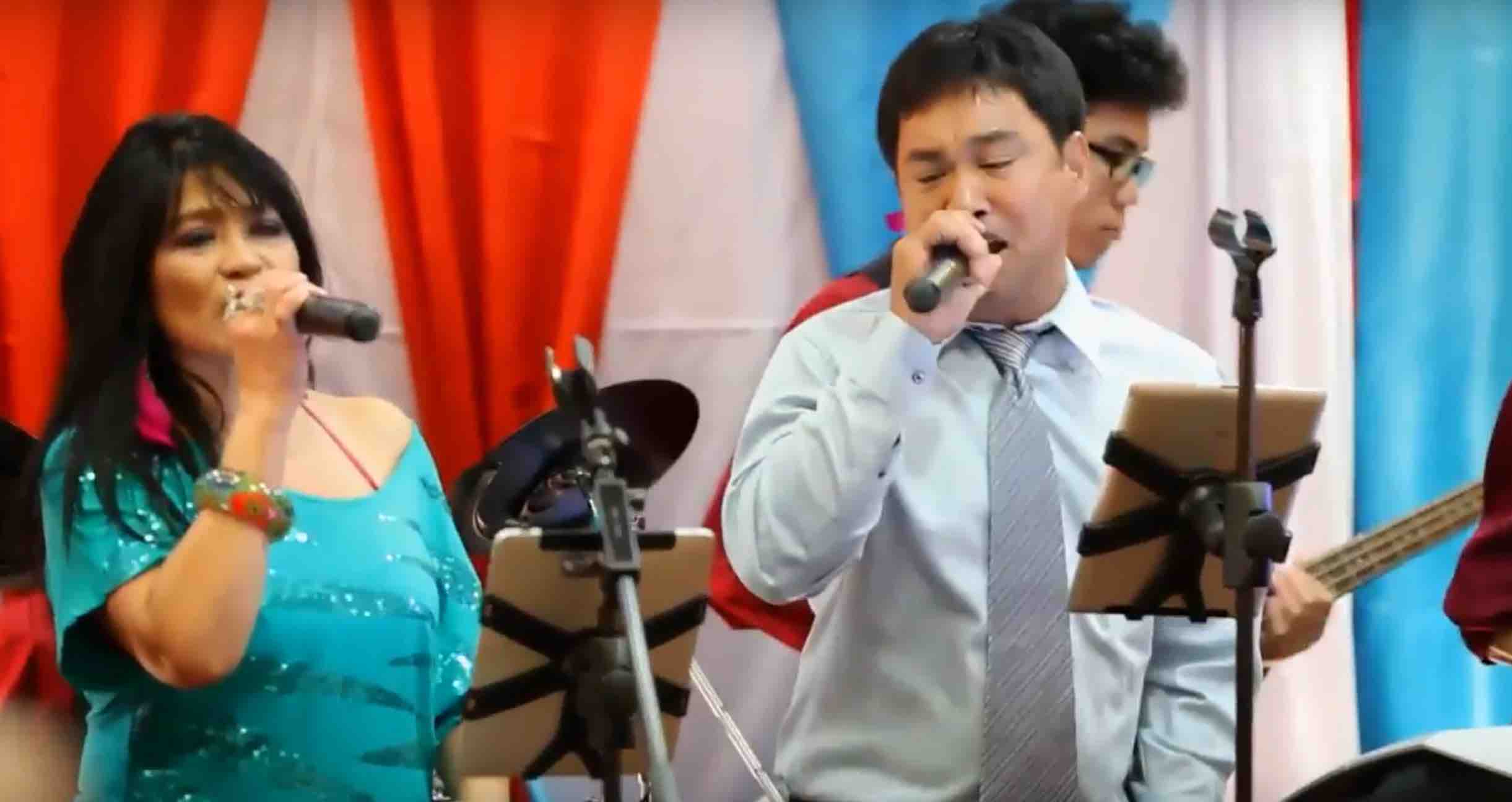 Okay … you're planning your Sacramento wedding reception, and you are a bride on a budget.
As we've written in a previous blogpost ["How much to spend on wedding entertainment"], entertainment makes the event.  The question is, what type of entertainment is right for you?
Every event needs music, and  DJ entertainment and bands each have their respective advantages and corresponding disadvantages.
Beware screechy bands!
For example, the energy of live music is a wonderful thing to behold, especially if you have a good band.  There's the rub.  There are a lot of not-so-good bands around, and sometimes they're so over-the-top that they steal the bride's thunder. Or sometimes their sound devolves into the musical equivalent of fingernails on the chalk board. Ouch!  [WATCH the video above!]
Even with a good band, they are limited in the type of music they can play based on their personnel and instrumentation.
You may be a person of eclectic taste.  We had one bride who wanted "All of Me" played for her first dance, but before the night was through, she had us playing "In heaven there ain't no beer."  Go figure.
Here's the thing:  most bands have a limited repertoire. DJs don't.  We can play practically any song you request.
The sky is the limit with DJs.  Music is sung by the original artists, just the way most people prefer it.
There is another significant advantage with GOOD DJs (which, of course, is all we offer).  They are consummate MCs. DJ Gmix knows how to introduce the wedding party, and he knows how to make announcements and control the flow of events.
This is huge.
It takes professionalism honed by years of experience to master the art, and boy, we've got it mastered.
Bride on a budget
For a bride on a budget, which is about all of you, DJs will run half to a third of the price of a band.  That's why DJ entertainment is the overwhelming choice for wedding entertainment.