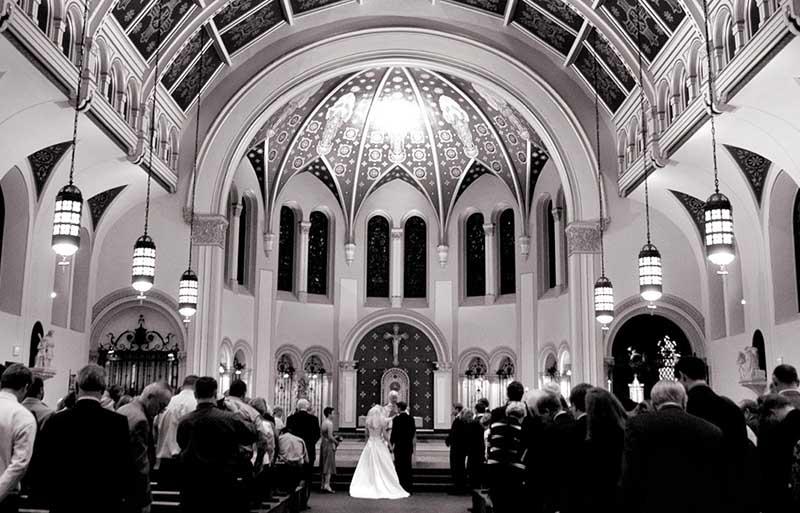 Be honest: do you imagine your upcoming wedding day as a fairy tale wedding? A dream-come-true? Your day to feel like a princess?
I hope the answer is yes, because dreams can … and SHOULD … come true on your wedding day. Take a few minutes and watch the video above as Prince William and Kate Middleton exchange their wedding vows in the resplendent West Minster Abbey.
Your fairy tale wedding awaits
You don't have to become the Duchess of Cambridge to feel like a Royal Highness on your wedding day. Even more, you don't need to hold your wedding reception in the Buckingham Palace to feel like royalty. There are more affordable solutions.
Party Image Entertainment offers a way to level the playing field between your limited budget and the Royal Family's bulging coffers. It begins with the power of fun. If people are having fun, they're not focused on how much you spent on the flowers or the food, they're focused on how great you have made them feel.
The power of fun unites wedding guests to be fully engaged in the true meaning of the day, which is the cherished union of two lives which has just taken place before their very eyes.
Party Image Entertainment knows how to create the fun that keeps a dance floor packed and your guests united in celebration of your glorious wedding day.
Our wedding DJs are the 'aristocracy' of our profession, total pros, who know how to entertain without ever taking the focus off of YOU. But we offer even more affordable solutions to create a 'regal' feel at your reception: uplighting.
Uplighting is so very elegant. Party Image Entertainment can transform even the plainest hall into a palace. You may not be able to afford Buckingham Palace, but you won't care, because you'll be partying in your own dazzling palace right here in Northern California, or so it will seem.
If you want to feel like a princess on your wedding day, it really can happen. It begins with a phone call to Party Image Entertainment: 1-916-397-6517. Let's start planning your fairy tale today.