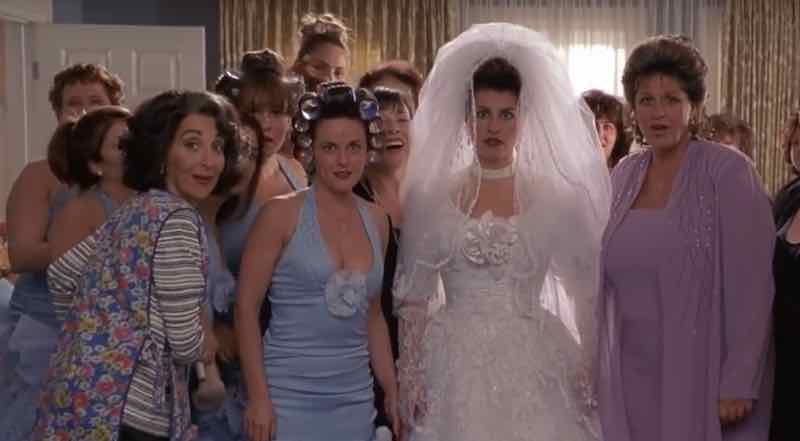 How many women groan when asked to be a bridesmaid?
Their minds go something like this:
"I know she's going to make me wear an ugly bridesmaid dress that costs me a fortune.  How can I possibly get out of this?  Please, God, do something!  I need help!"
In order to counter the stigma associated with ugly bridesmaids dresses, some brides have resorted to making a pledge to potential bridesmaids, something like this, as I saw on a bridesmaid's joke card:
"I promise to find the perfect shade of mauve for you to wear.  I promise you will never wear the dress again.  I promise an open bar.  Wanna be my bridesmaid?"
The video above is great fun.  You'll enjoy the progression of ugly bridesmaids dresses over the years in movies and TV.
Out of all these ugly bridesmaid dresses, here's my favorite:
Actually, out of all the ugly bridesmaid dresses in this video, my favorite is the one right at the beginning. You know, the one with Jennifer Aniston from the television show, "Friends."
Here's my suggestion.  If you don't want your friends or family members to groan when you ask them to be your bridesmaid, check out this article in Elle Magazine: "27 bridesmaid dresses they'll actually wear again." They'll breathe a sigh of relief knowing you're watching out for their best interests!
Once you've got your gown selected, it's time to get serious about the entertainment for your event. Check us out right now, because popular dates book ridiculously fast.