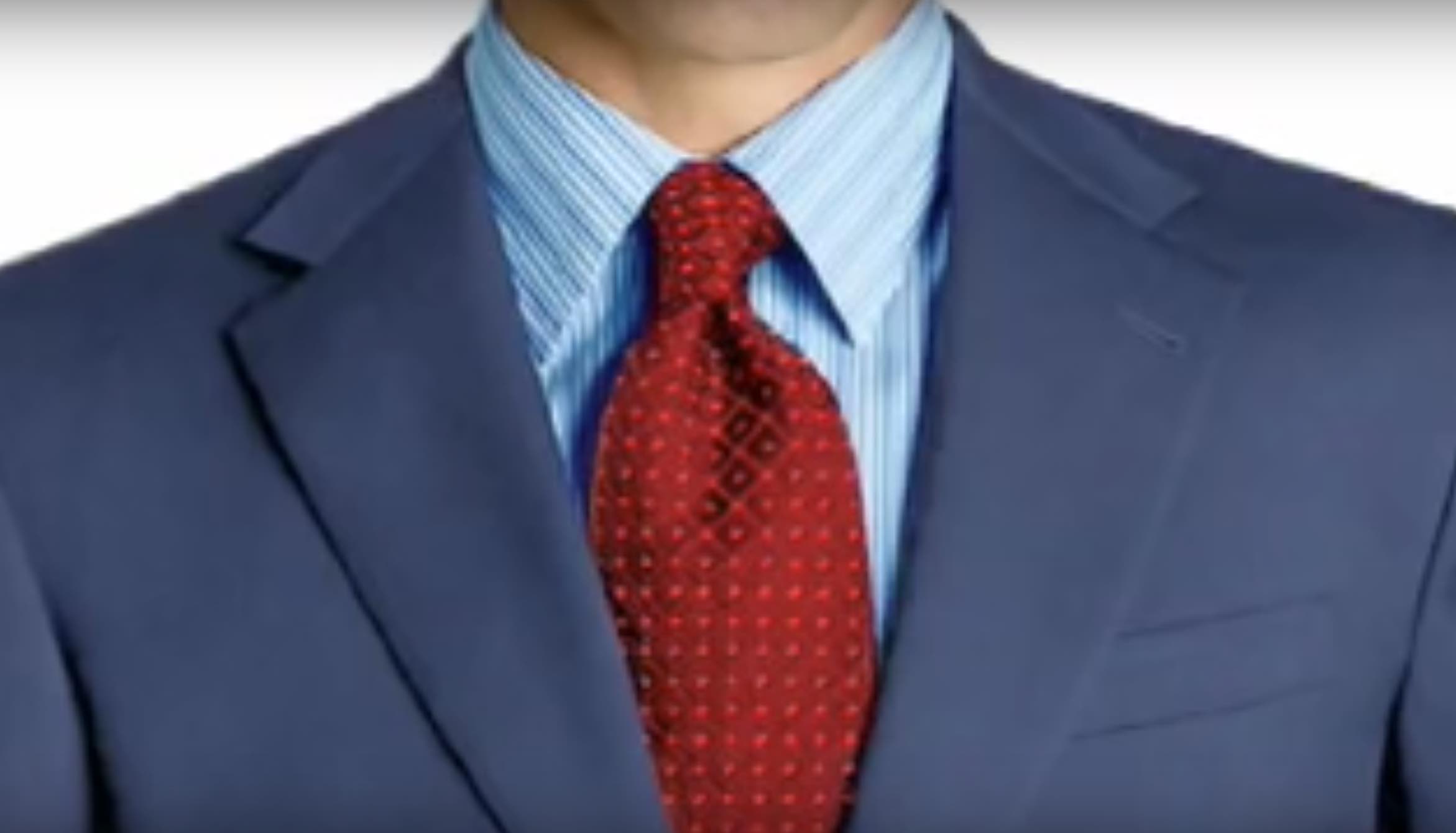 It's true: a lot of men can't be bothered to dress up for weddings or funerals. I see guys in cargo shorts and Hawaiian shirts at weddings and even their Aunt Mabel's funeral! What gives? Maybe it's because they simply don't know how to tie a tie!
Party Image Entertainment provides a simple tutorial on how to tie a tie in the handy video above.
Don't be embarrassed if you never mastered the art. You're not alone, but it's not hard, especially with the assist of this video. Watch it. Practice. You'll have it mastered by the third knot!
Look impressive!
No matter what anyone says, a man wearing a tie is an impressive site.
Football greats, Peyton and Eli Manning wear ties talking to each other on the phone! If it's good enough for a couple of guys with four Super Bowl rings between them and a combined net worth of $300 million, isn't it good enough for you? And here's the deal, you don't have to be able to throw a football sixty yards to look like a hall of famer in a tie!
Basketball great, Michael Jordan, wears a tie just walking into Starbucks! If it's good enough for a guy with six NBA titles and a net worth of more than one billion (with a B) dollars, isn't it good enough for you? Don't worry if you can't slam dunk a basketball. Your coolness factor will skyrocket if you simply dress like Mike!
Speaking of cool, Zac Efron wears a tie with sun glasses just to look cool! Now if a Hollywood heart throb and star of High School Musical flits about town in broad daylight wearing a tie, well, maybe you should sit up and take notice! If the only thing holding you back is lack of confidence on how to tie a tie, stop what you're doing right now. Invest 107 seconds and watch the video above.
You need a tie for formal and semi-formal occasions
Party Image Entertainment doesn't suggest that a guy can't knock around in a t-shirt and a ball cap with the bill facing backward. But there is a time and a place for a suit, don't you think? For example, if you get a wedding invitation that says formal or semi-formal, you'll need to wear a coat and tie.
If you're planning a wedding and you want to go the formal or semi-formal route, I encourage you to share this blogpost with your friends who may need a refresher course on how to tie a tie! With so many well-dressed guys in attendance, you'll be sure to want a Photo Booth on hand to capture these fashion plates in action!
If you found this blogpost helpful, please share it. Thank-you.